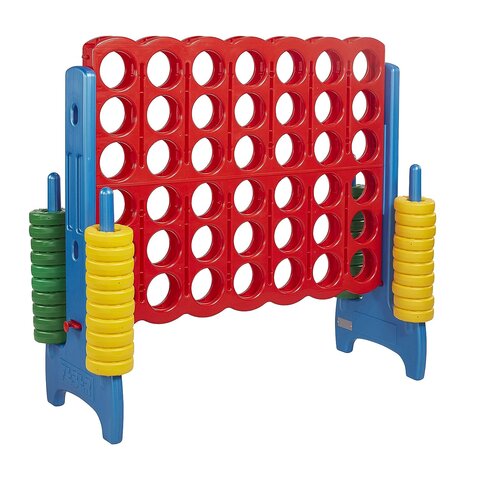 Giant Connect Four
Giant Connect Four
Introducing the Giant Connect Four: the ultimate game of strategy and skill that will keep players of all ages entertained for hours!
This larger-than-life version of the classic Connect Four game is perfect for outdoor gatherings, parties, or even just a fun day in the backyard. With its vibrant colors and sturdy construction, the Giant Connect Four is sure to be a hit with both kids and adults alike.
Designed for two players, the objective of the game is simple: be the first to connect four of your colored discs in a row, either horizontally, vertically, or diagonally. But don't be fooled by its simplicity - this game requires careful planning, quick thinking, and a bit of luck to outsmart your opponent.The Giant Connect Four features a durable frame and oversized plastic discs that are easy to handle and hard to miss. The discs are lightweight, making it easy for players of all ages to participate and enjoy the game.
So why settle for ordinary board games when you can take your gaming experience to the next level with the Giant Connect Four? It's a fantastic way to bring people together, encourage friendly competition, and create lasting memories.